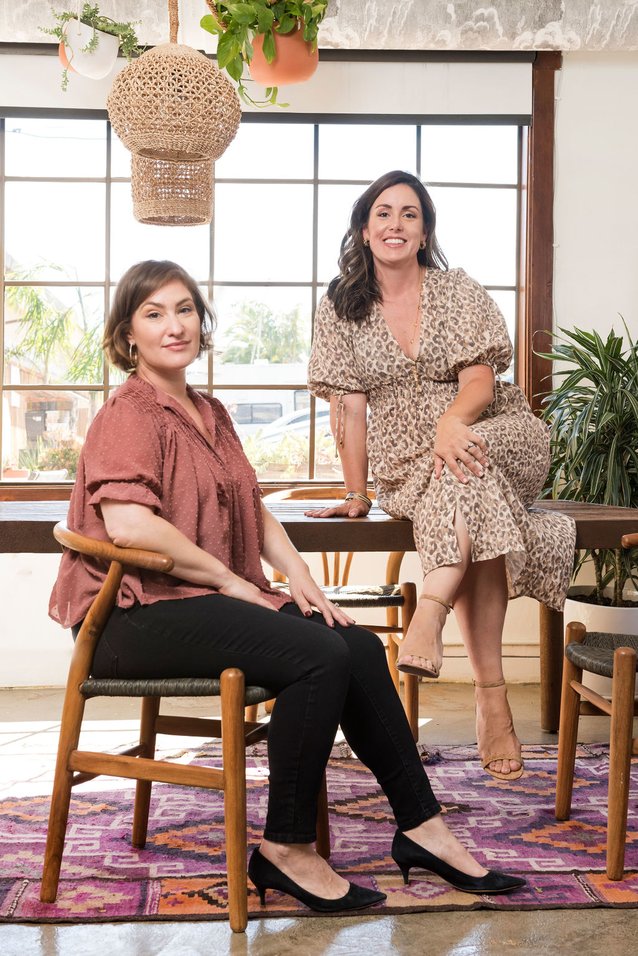 Miriam Bloom Williams & Tara Elwell Henning, Co-Founders
For fearless females who don't just keep up— but rise up.
At Bloomwell, we make high tech, low maintenance clothing deliberately designed to dress you— not just your bump. Because when we create the generations of tomorrow, we deserve to be well-dressed and well-respected today.
Founded by women who were sick and tired of being asked if they were sick and tired. A big f*ck you to outdated notions questioning our ability to command a boardroom, a bedroom or any room we damn well please.
We're not delicate. We're deliberate.
We're not glowing. We're lit.
We're not multitasking. We're multi-mastering.*
This "condition" doesn't define us. It emboldens us.
Because only a woman can do this.
Tara & Miriam
*Add to resume: Grew a human.